Organized crime
SIPA apprehended four individuals for illicit trade in excise products and smuggling of goods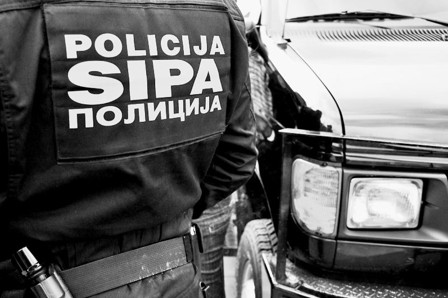 Today (26/9/2017), within the operational action codenamed "Bond", police officials of the State Investigation and Protection Agency (SIPA) apprehended four individuals in the area of Banja Luka and Tuzla, due to grounds for suspicion of having committed the criminal offence of organized crime in conjuction with the criminal offence of smuggling of goods and illicit trade in excise products, all in conjunction with the criminal offence set out in Article 54 of the FBiH CC - "Continued Criminal Offence".
The aforementioned individuals are suspected of conducting the illicit international trade in excise products (cigarettes) over a long period of time, with the aim of unlawful acquisition of material gain, by purchasing cigarettes in Montenegro and Serbia, prior to smuglling them to BiH and Croatia in passenger motor vehicles with specially-built compartments intended for smuggling of goods. In this way they have been avoiding paying for the anticipated excise duties.
The searches of premises used by the suspects were conducted with the aim of detection and temporary seizure of assets that may serve as evidence for further proceedings. The above-mentioned activities were carried out upon the orders of the Court of B&H and Prosecutor's Office of B&H.
The apprehended individuals were brought to the SIPA premises for criminal processing, after which their further status will be decided upon in accordance with the instructions of the acting prosecutor.
During the previous period, in cooperation with partner agencies, a large quantity of cigarettes without excise stamps was found and seized within this case. The activities in this case will be intensively continued.