Dark web used for ordering drugs
Operation "Koverta": SIPA apprehended two individuals for illicit trafficking in narcotic drugs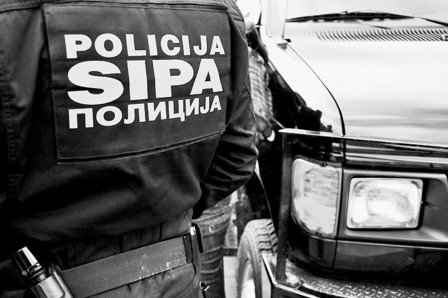 Today (24/10/2017), within the operation codenamed "Koverta", police officials of the State Investigation and Protection Agency apprehended two individuals in the area of Zenica, due to grounds for suspicion of having committed criminal offences of illicit trafficking in narcotic drugs and unauthorized production and sale of narcotic drugs.
The individuals concerned are suspected of continuously ordering, for a long period of time, packages of narcotic drug "amphetamine" from the Netherlands, using dark web. The drug, hidden in the envelopes, was delivered to B&H by ordinary post.
The searches of premises at three locations in the area of Zenica are currently being conducted. Up till now, the following assets have been found and temporarily seized: a certain amount of powdery substances, preliminary identified as narcotic drugs amphetamine, speed and ectasy, a digital scale, mobile phones and other assets that can be used as evidence in further proceedings.
The above-mentioned activities are being carried out upon the orders of the Court of B&H and Prosecutor's Office of B&H, with the assistence of police officials from the Ministry of Interior of Zenica – Doboj Canton.
The apprehended individuals will be brought to the SIPA premises for criminal processing, after which they will be, along with a report on committed criminal offence and perpetrators, handed over to the comeptent Prosecutor's Office for further proceedings.