Kristina Jozić Hosted by BHT1 Morning Programme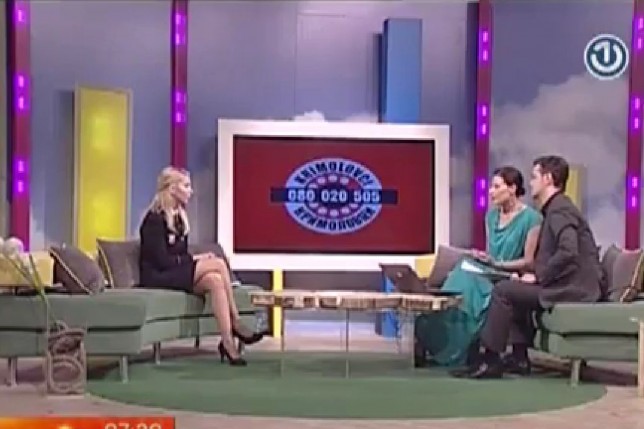 In BHT1 morning programme of 23/04/2015, Acting Spokesperson of the State Investigation and Protection Agency (SIPA) Kristina Jozić talked about Crimestoppers by which citizens can pass on useful information and knowledge of crime anonymously and free of charge, as well as about procedure of reporting information and activities of the Crimestoppers.
"Citizens can be sure that their identity will not be revealed. Our goal is also to protect their identity and to encourage them to report criminal offences as well as to develop mutual trust", SIPA Acting Spokesperson Kristina Jozić said.
She invited the public to report useful information and knowledge of illegal activities stating that SIPA wants citizens to be their partners in fighting crime since all have the same goal – healthy and safe living environment.