Children from East Sarajevo and Donji Vakuf in Visit to SIPA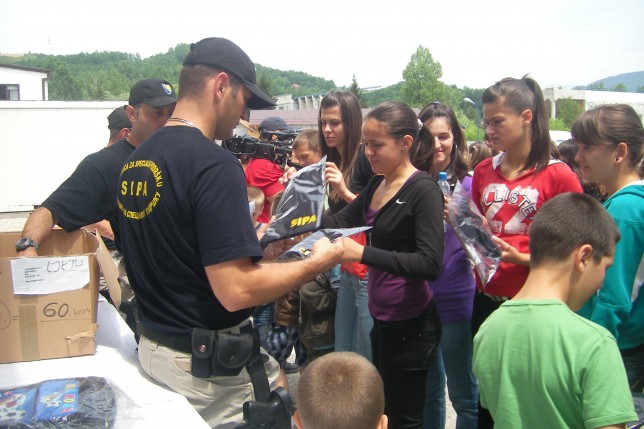 Today, 45 children from East Sarajevo and Donji Vakuf visited the Special Support Unit of the State Investigation and Protection Agency (SIPA), as a part of the Kid's Festival – Sarajevo 2009.
The visit was organised for the purpose of bringing closer police work to children through socialisation and training demonstrations with the special police staff.
During an hour long visit, the children were shown a short film on SIPA's Special Support Unit's activities, and several other activities that the young visitors showed an interest for were also organised: bag hopping or climbing up a tower.
All the visitors were given shirts with the SIPA logo, and the most successful "bag hoppers" were awarded school bags with supplies.